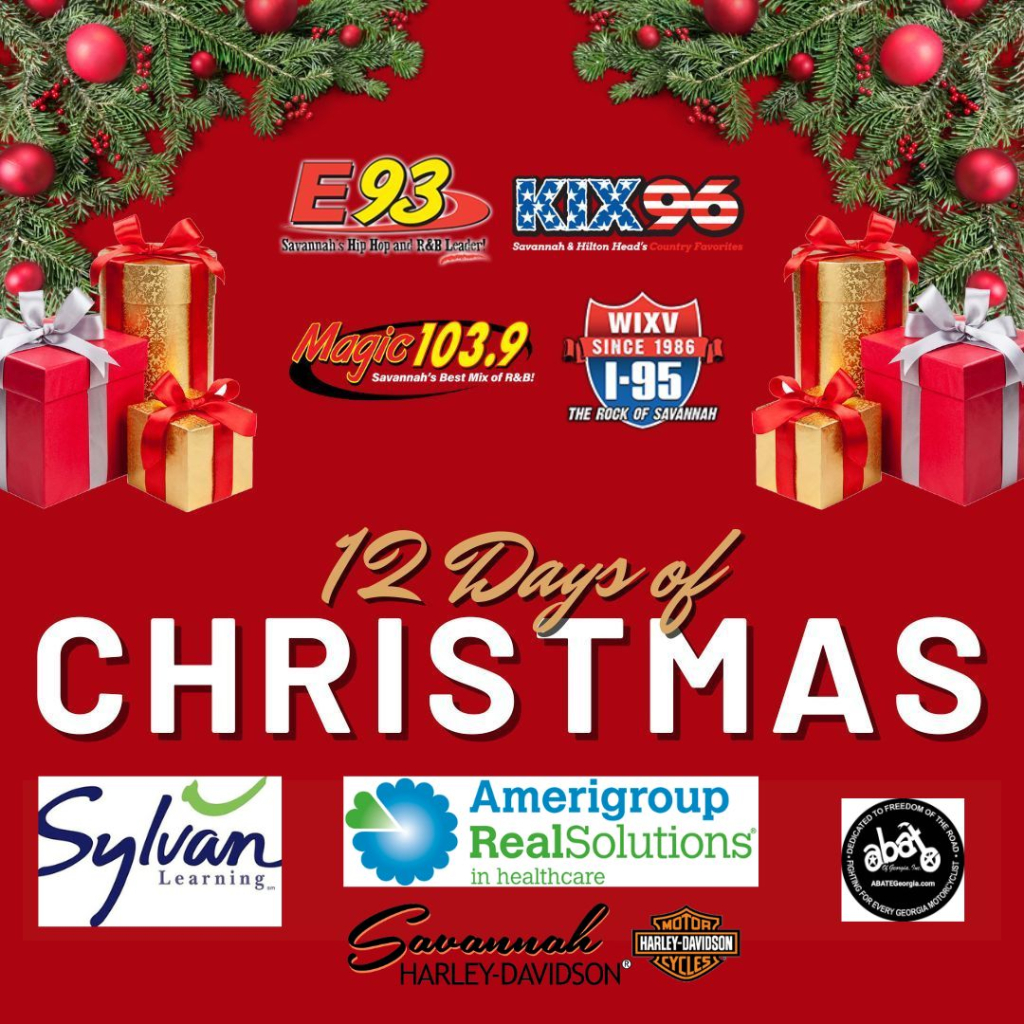 It's the most wonderful time of year! Join I-95 the Rock of Savannah with our sponsors, AmeriGroup, Savannah Harley Davidson, Sylvan Learning Center of Savannah and ABATE district 11 in spreading holiday cheer!
It's been a difficult year for many families in and around Savannah and we want to make Christmas a time of joy and hope for the children of families who are struggling with our 12 Days of Christmas. If you know of a family in need, due to family illness, or other hardship let us know a little about their situation and how many children they have and what might be on their wish list this year.
Send us your nominations by sending an email at [email protected].
We are accepting submissions until Friday, December 8th.
Thank you to our sponsors!