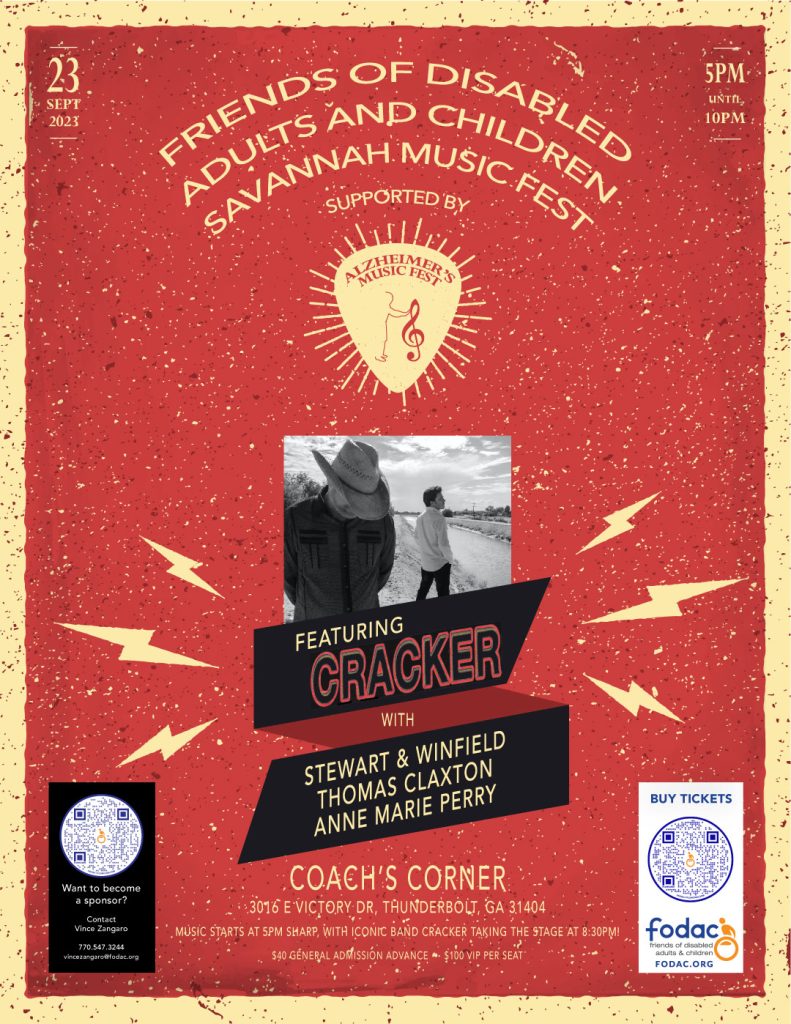 FODAC, Friends of Disabled Adults and Children, and The Alzheimer's Music Fest present Cracker, live at Coach's Corner on Saturday, September 23rd. 
There will be great raffles, fabulous merchandise, unbelievable live music, delicious food and refreshing drinks for your entertainment and enjoyment! 
The best part is FODAC is one of the top-rated nonprofits on Charity Navigator with over 90% going directly to their mission to better serve the community! 
Win VIP passes to see Cracker this week at around 11:30am! 
Also, comment to win a pair of general admission tickets now at I-95: The Rock of Savannah on Facebook.